There are a lot of opinions about whether a fence will have any measurable financial return. In truth, the answer to "do fences increase home value" depends on several factors. Some of these factors include the neighborhood you live in, and whether your neighbors have fences, and what type of condition your fence is in. An old beat-up fence could detract buyers' interest as they look at it as an added expense. Another factor is what materials you use and what a buyer is looking for in their new home.
Depending on the size of your property and the type of fence materials used for your fence, you could be looking at a low end of $2,000 or $10,000+ on the higher end. Fences have become an expected addition to homes across the United States and finding neighborhoods with more than 25% of the homes NOT having a fence is a very rare sight. Having a nice fence in your yard has become somewhat of an expectation to many prospective buyers and if a buyer is deciding between two homes and they see one has a nice fence and the other doesn't, it could tip the scales one way or another because installing a fence would be an added expense after buying the property. If you looking for something durable, low maintenance, and affordable, the team at Klamath Falls Fence Repair put together 5 great reasons to consider a chain-link fence as your next fence.
First Time Home Buyers Want Fences
More and more buyers are actually passing on houses that don't have fences for this very reason, whether it be because they have kids, or pets and need a containment area or because of a level of security it provides. The simple fact that a fence has already been installed, regardless of the type of fence, could be enough to warrant a buyer to pay a little more for a home. In fact, in a study done by SunTrust Banks, "A third of millennial-aged Americans (ages 18 to 36) who purchased their first home (33%) say the desire to have a better space or yard for a dog influenced their decision to purchase their first home". This is extremely powerful information because this means that 1 in 3 first-time homebuyers could pass on your house simply because you do not have a fence installed for their animals. First-time home buyers often will not have the extra cash to spring for a brand new fence, but it doesn't mean they wouldn't add a little more to their mortgage to get their home that is already set up for their fur babies and potentially small children down the line.
Here is a quick breakdown of the best fencing materials options for your home that the local fence experts at Klamath Falls Fence Repair have put together.
First Time Home Buyers Want Fences
Wood Fence – Average priced – Average Maintenance – Great Privacy – Good Security
Vinyl Fence –  Expensive Price – Low Maintenance – Great Privacy – Decorative and high-end look – Good Security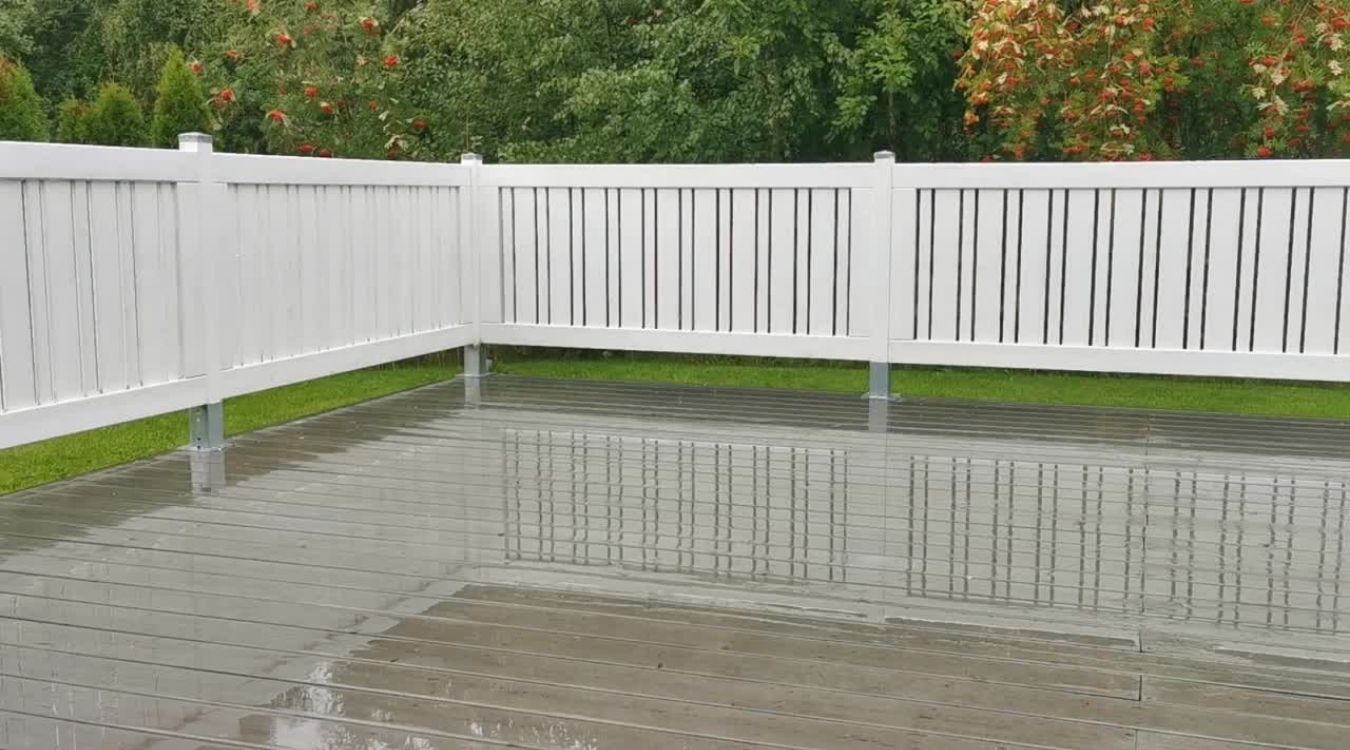 Aluminum Fence – Expensive Price – Low Maintenance – Low Privacy – Good Security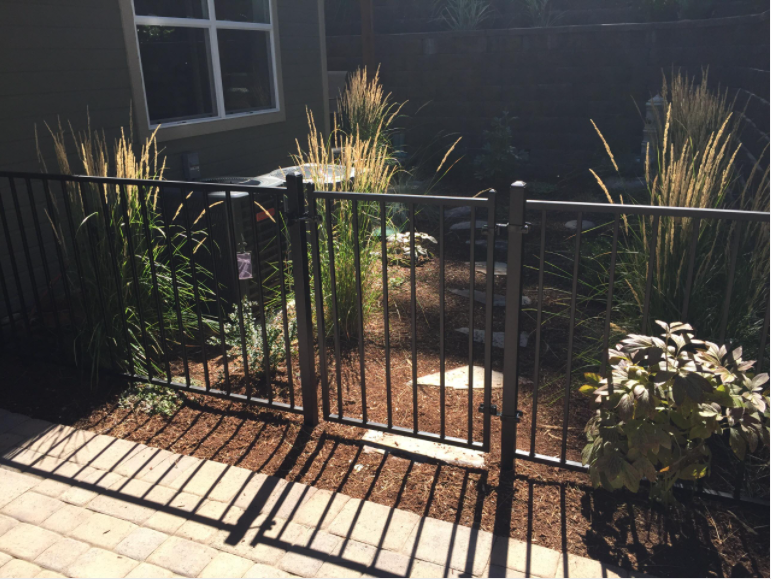 Ornamental Iron Fence – Expensive Price – Higher Maintenance – Good Security
Chain Link Fence – Cheap Price – Low Maintenance – Low Privacy – Low Security
Here are 5 ways that installing a fence improves the overall value of your home.
When adding a fence to your yard you are doing more than just creating a boundary or a barrier to your property. A beautiful new fence is a decorative expression of creativity in your outdoor space, whether it be in the front yard, back yard, or something like a garden. This visual component has become highly desirable in American neighborhoods and is a selling point of a residential property.
To a seller of a home, a beautiful well-kept fence can draw in more potential buyers which increases the offers on your property allowing you to get a premium for your home. For buyers, a fence is an effective monetary saving on the initial purchase meaning this is an upgrade they do not have to try and add after purchasing the home. This saves them the financial expense of putting in something brand new after committing to spending so much money on a new home.
Similar to the financial savings this preinstalled fence takes the hassle out of buying and scheduling a fence project, coordinating timetables for the project, and waiting for the completion of the project before you can get back to enjoying your outdoor living space. In this way, this fence is adding value to your home to prospective buyers.
Fences are natural containment spaces and they are essential to families with dogs or kids. As we mentioned earlier in this article, families with dogs or who are considering getting dogs will likely be looking at homes with fences over homes that don't. That is not to say that someone who finds their dream house wouldn't be willing to put in a fence, but some can't afford it or just want it already done, which is why it can become a driving factor and ultimately make your property more appealing. 
When you buy a home and you have kids, there is definitely a period of adjustment where you are not fully comfortable living in a new space. A fence provides a level of security that hinders unwanted company in your yard which helps bring some comfort. For families with kids, fences bring some level of peace of mind knowing there is a barrier between them and the outside world. Depending on the type of materials you have chosen for your fence, this security is amplified by the fact that taller fences such as wood fences and vinyl fences also provide privacy, keeping prying eyes from seeing who and what is in your yard. Regardless of the type of fence, a fence adds an extra added layer of security and protection to your home. 
If you are ready to take your outdoor living space to the next level, let Klamath Falls Fence Repair set you up with your own personal local fence contractor to take your project from the starting point to the finish line. We proudly serve a large area of Southern Oregon and Northern California and would be proud to serve you to.