Commercial Fence Repair Services
Our commercial fence professionals are a trusted source for repairs for local businesses in Klamath Falls. Our experts know exactly how to give your fence the specialized treatment to keep your fence looking beautiful.
Commercial Fence Materials & Design
Count on us to offer businesses the highest quality materials and fencing styles to fit your property.
Commercial Fence Repairs
Our professional will shine as we listen, estimate and fix your commercial property fencing.
Commercial Fence Installation
Contact us right away as our team wants to get your fence installation on the schedule right away.
A Trusted Commercial Fencing Company 
Commercial Fence Repairs In Klamath Falls
Get an estimate for your commercial fencing style that you need today.  We will get your property and belongings secured with the fence that fits your needs, such as chain link, beautiful long lasting vinyl fencing, wood fencing, split rail, pipe fencing, iron and ornamental fencing, eco-friendly fencing, temporary fencing, handrails and gates of all kinds. We offer a wide variety of private fencing styles and designs, Ask about popular aluminum or steel picket fencing, wire welded fencing and more. Automatic locking gates are a specialty.
When your business is in need of fence repair, you want Klamath Falls Fence Repair on your side. Don't settle for whoever has soonest availability, but instead ensure that you are getting your fence done right by a licensed fence contractor with a good reputation. Our local Klamath Falls commercial fence installers will personally diagnose your specific needs and our commercial contractors know exactly what materials and methods to use, to make your fences more durable and last longer.
Give your business the security it deserves. Our commercial fence technicians are detail oriented and with give you their full attention make sure you get the best quality fence at the best possible price. For the best service and high quality fence installation and repairs, we're the ones to contact today in the Klamath Basin. Klamath Falls Fence Repair covering Klamath County and beyond. We can assist from projects such as housings developments, schools, industrial businesses, ball parks, sports venues, temporary fencing for businesses or events, and even high security businesses that need barbed wire fencing. What ever your fencing need is, our team can help you get it done. We service and have materials for a wide variety of fencing projects, learn more about the types of fencing projects we service below!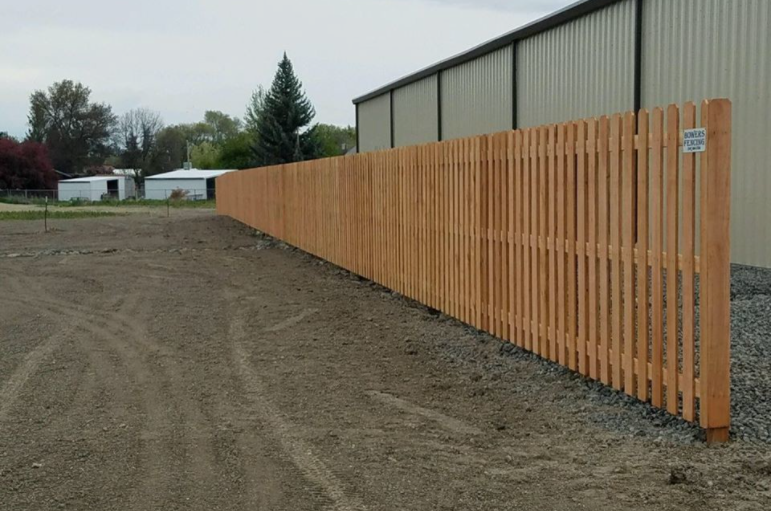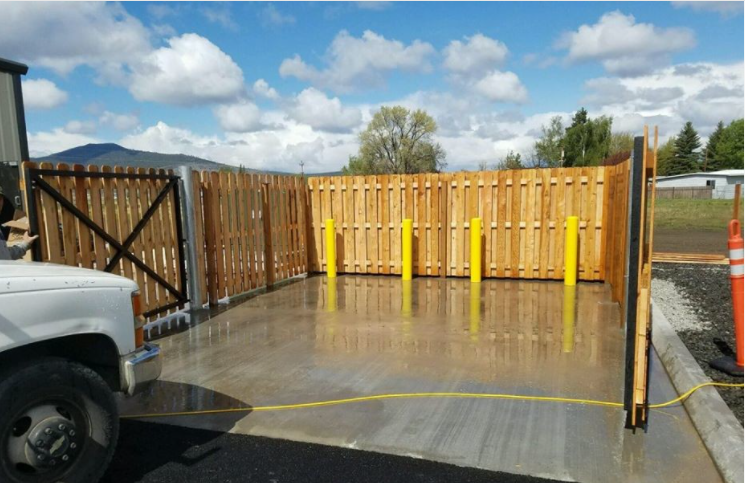 Commercial Fence Projects We Service
Wood and Cedar fencing
Vinyl fencing
Iron and Ornamental fencing
Aluminum fencing
Eco-friendly fencing
Chain Link fencing
Steel Picket fencing
Temporary fencing
Gates and locks
Automatic gateways
Railings and Rod Iron
Barbed Wire
Swimming Pool fencing
Batting Cages and Backstops
Dog Runs and Kennels
Commercial Fence Materials & Design
A licensed commercial contractor will estimate, plan and design and construct your business and commercial fencing with our very experienced team of installers.  We have installed and repaired fencing for city, county and state agencies, public utilities, general contractors, schools, and residential developments.  Let us add long-lasting improvement to your property and assist you in protecting and adding value to your investment.
Choose us for long lasting fencing you'll be proud of with professional design and installation of commercial fencing to give you confidence that your business is safe and secured.  From chain link to vinyl fencing, wood or PVC, iron and ornamental fencing, guard rail, access control, gates, locks and accessories and custom automatic gate installations.  We do it all.
Commercial Fence Installation
Looking for a new fence for your business? We can take care of that for you too! Click below to learn more about our commercial fence installation Services! Ready to get a quote now? Contact us now and get a free estimate. We just need your name, phone number, email address and a note of your needs. We're ready to work for you!